SLA Company Limited are distributor of ShareTech, Quick Heal, Netshield SnoopWall, DeviceLock, ServiceTonic, Zevenet, FileCloud, ezTalks, Flowplayer, Corona Renderer, FlyingVoice, OpenVox, EgoSecure, Centerm, Mushroom Networks in Vietnam.
We offer a wide range of IT products and services to meet the advances in business technology for small, medium and large enterprises. SLA is a trusted partner for ICT (Information and Communication Technology) services.
We are proud to announce that we are also reseller of Zimbra, Ubiquiti, Google, Digicert, Cisco, Microsoft, VMware, Veeam, Dell, HPE, Aruba Networks, IBM, Synology, Hikvision, ManageEngine, Sophos, Cyberoam, Imperva Incapsula, Hillstone Networks, Stormshield, Palo Alto Networks, Rapid7, Acunetix, Splunk, Allot Communications, Ruckus Networks, CommScope, Seagate Barracuda, Western Digital, ….
SLA Company Limited is a company that aggregates a synergy of IT services for clients. With a team of highly dedicated and professional consultants, we offer the solutions that meet the needs and exceed the expectations of our customers.
SLA offers technology based solutions and services in Networking, Security, Storage, Data Center, Virtualization, Backup and Recovery, VoIP, Video Conference, Video Streaming, Collaboration, Business Applications (ERP, HRM, CRM, POS, Sales Management, Asset Management, Help Desk, Infrastructure Network Monitoring, QRcode Payment, E-Commerce Website, Mobile Apps) and Infrastructure Integrations.
With customer satisfaction being our number one priority, you are assured of quality products and services. To provide qualitative difference to the organizations in increasing their performance with the power of ICT.
1. Professional solution: Today the customers are right to expect our solutions to be fast. And our services are professional each day.
2. More effective environment of your business: The optimization of enterprise processes is an important task to do to achieve its successful operation. Each company gets a substantial competitive advantage on activities, improves communication and sharing of information. As a system integrator, we are ready to realize your ideas.
3. Reaching the project parameters: SLA has ability to reach the agreed parameters of the project, particularly deadlines, prices and quality. We are a system integrator with many years of experience and able to fully guarantee this ability.
4. Ability to provide a complex solution: Solve the customer's complex needs and requirements. Many years of experience, understanding of complex situations and requirements allow us to provide these services to the enterprises.
5. Involvement of the customer in the solution of the project: We always listens to the customer's opinions, ability and contribution during the implementation of a project. We transfer know-how, technologies to the customer. In each project, it is not possible to define all parameters at a 100%. Then starting project and include the customer's new requirements.
Please contact with us here or ShareTech Vietnam to cooperate together.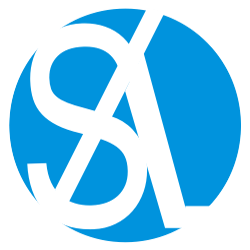 SLA COMPANY LIMITED
Address: 1st floor, 323A Le Quang Dinh street, ward 5, Binh Thanh district, Ho Chi Minh city, Vietnam
Office: 163 D5 street, ward 25, Binh Thanh district, Ho Chi Minh city, Vietnam
Website: https://sla.vn      |    Email: sales@sla.vn      |     Tax code: 0313238427
Tel: (+84) 789 708 807    |     Hotline/Whatsapp: (+84) 789 708 807